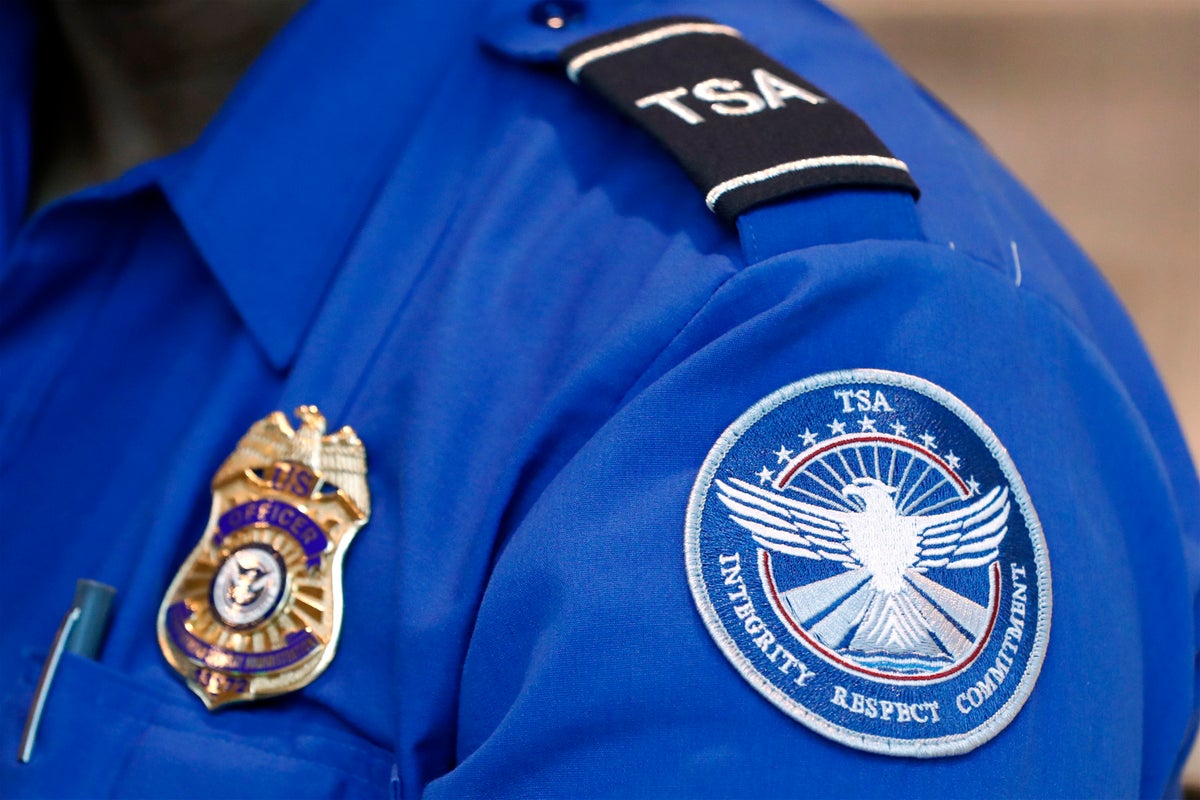 Tea US is considering implementing a nationwide "no fly" list for violent passengers.
Three US Senate and House members put the bill forward for a Protection From Abusive Passengers Act on Wednesday.
This new legislation would mean the Transportation Security Administration could ban passengers who have been convicted or fined for assaulting or interfering with airline crew members.
The act would be different to the FBI's No Fly List, which is used to prevent people known as or suspected of being terrorists from boarding an aircraft.
In a statement shared on Twitter, congressman Rep. Eric Swalwell said: "Today, I joined @SenJackReed & @RepBrianFitz in re-introducing the Protection from Abusive Passengers Act."
Senator Jack Reed and Reps. Eric Swalwell and Brian Fitzpatrick are all Democrats.
Mr Swalwell added: "Incidents involving abusive passengers increased by nearly 600 per cent between 2019 and 2022. Our bill provides a simple solution – if you're violent in our skies, you can't fly."
In a news conference outside the Capitol, Frontier Airlines flight attendant Cher Taylor said: "The violent incidents have not stopped."
Ms Taylor saw a passenger attack a fellow traveler in 2021 in Miami and walk away before police were able to intervene.
"Strong penalties are needed to curb violent and unacceptable behavior. Bad behavior should not fly," she added.
In a follow-up statement, Mr Swalwell said the act would "provide an important tool to crack down on violent offenders convicted of assaulting flight crew aboard an aircraft."
However, the bill was met with opposition from civil libertarians who have said this new act would be similar to the FBI's existing list which is secretive and discriminatory.
"If Congress wants to further reduce air-rage incidents on aircraft, it should look at forcing the airlines to make flying a less miserable experience," Jay Stanley, a spokesman for the American Civil Liberties Union, said.
Last year, more than 2,300 incidents involving disruptive passengers were reported to the Federal Aviation Administration. Some 823 incidents subsequently led to investigations due to to their severity.
This is a fewer than the 1,099 investigations triggered in 2021, and it has been suggested that the improvement is due to a judge overturning the federal requirement for people to wear masks on planes.
But the number of reports of unruly passengers is still far higher than that seen before the Covid pandemic began. In 2019, only 146 passenger violations were recorded by the FAA.
While a similar bid for a "no fly" act for violent passengers was unsuccessful in 2022, there have been numerous notable incidents recorded since then.
In November 2022, a woman forced an emergency landing onboard a flight from Houston to Ohio after biting a passenger.
In March this year, a passenger was arrested after allegedly stabbing a United Airlines crew member with a spoon.
Last week, a passenger was detained at Miami Airport after scratching police following a fight onboard a flight.
Airlines have private lists of banned passengers, but these are not currently shared with other carriers or made public.