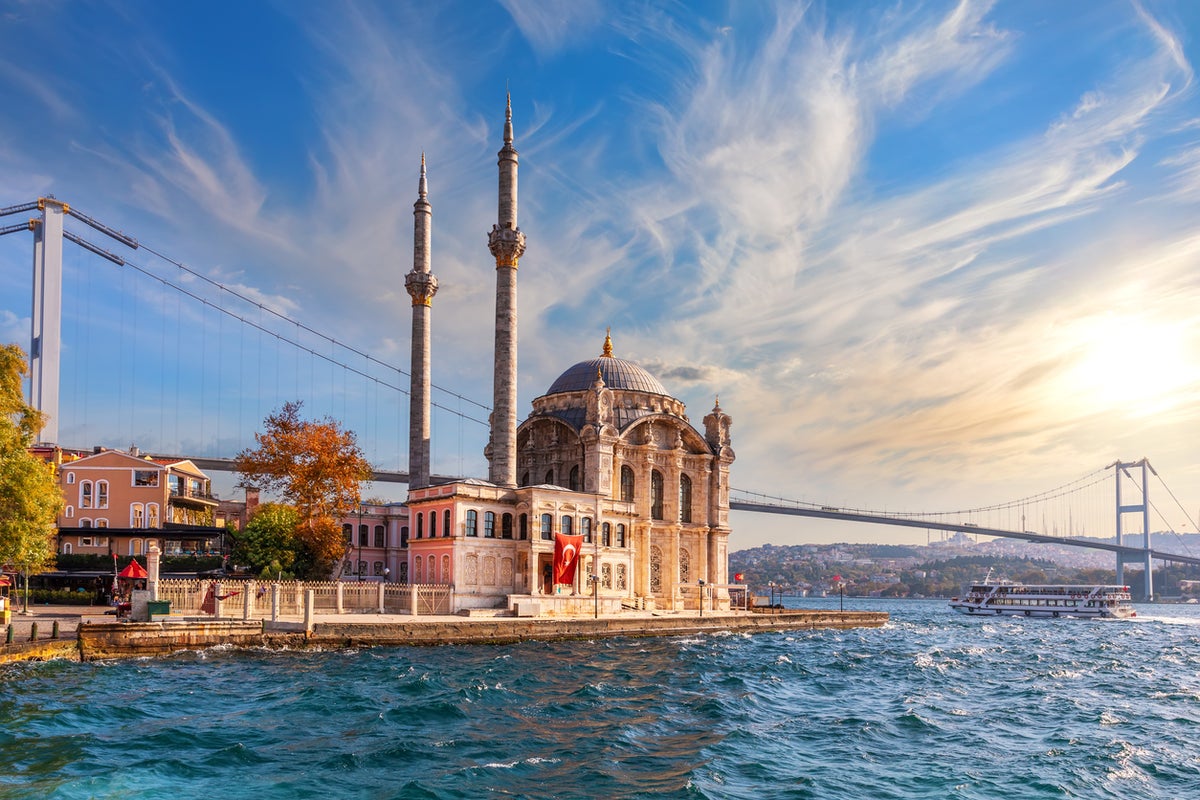 The US Embassy in Turkey has issued a security alert for travelers to Istanbulwarning of "possible imminent retaliatory attacks" by terrorists.
The bulletin, published in the early hours of 30 January, warns tourists to the popular Turkish city to "stay alert in locations frequented by Westerners", and "keep a low profile".
Istanbul suffered a terrorism attack on 13 November, on busy İstiklal Avenue near the diplomatic quarter, which killed six people and injured 80. Turkish authorities blamed Kurdish separatists for the incident.
Today's US Embassy alert reads: "The US government cautions its citizens of possible imminent retaliatory attacks by terrorists against churches, synagogues, and diplomatic missions in Istanbul or other places Westerners frequent, especially in the Beyoglu, Galata, Taksim, and Istiklal areas.
"Turkish authorities are investigating this matter. This message updates the 27 January 2023 security alert regarding Quran-burning incidents in Europe."
It advises travelers to the city to "stay alert in locations frequented by Westerners"; "avoid crowds"; "keep a low profile"; "be aware of your surroundings"; and "monitor local media for updates".
On Friday (27 January), the embassy had issued a separate alert warning tourists that "Qu'ran burning incidents in Europe" could spark retaliatory attacks in Turkey.
"Terrorists could attack with little or no warning, targeting places of worship or places Westerners frequent," advised its website.
The UK's Foreign Office (FCDO) also updated its Turkey advice on Sunday (29 January), adding to the "Terrorism" portion of the web page.
"Terrorists are very likely to try to carry out attacks in Turkey. Terrorist groups, including PKK, Daesh (formerly referred to as ISIL) and far left organisations, continue to plan and carry out attacks," it now advises.
"Most attacks have taken place in the south-east of the country, and in Ankara and Istanbul. There is a potential that citizens from western countries may be targets or caught up in attacks, particularly in the major cities.
"Previous methods of attack have included armed assaults, suicide bombings, car bombings, rocket attacks, arson and improvised explosive devices left in refuse bins, crowded areas, shops and on public transport. Be vigilant, monitor media reports and keep up to date with this travel advice."
The northwestern city of Istanbul is one of the most popular tourism spots in Turkey, due to its rich cultural, historical and religious heritage. It typically attracts around 14 million visitors a year.
After November's bomb attack, president Recep Tayyip Erdogan condemned the "vile attack", saying that "the smell of terror" was in the air.
Prior to the 2022 attack, there was a gun attack at a nightclub in the city's Ortaköy neighborhood in January 2017.
President Erdogan said in July that Turkey was aiming to generate $37bn (£29.8bn) in tourism revenue last year, attracting 47 million tvisitors during 2022.
The Independent has approached the Turkish tourism board for comment.