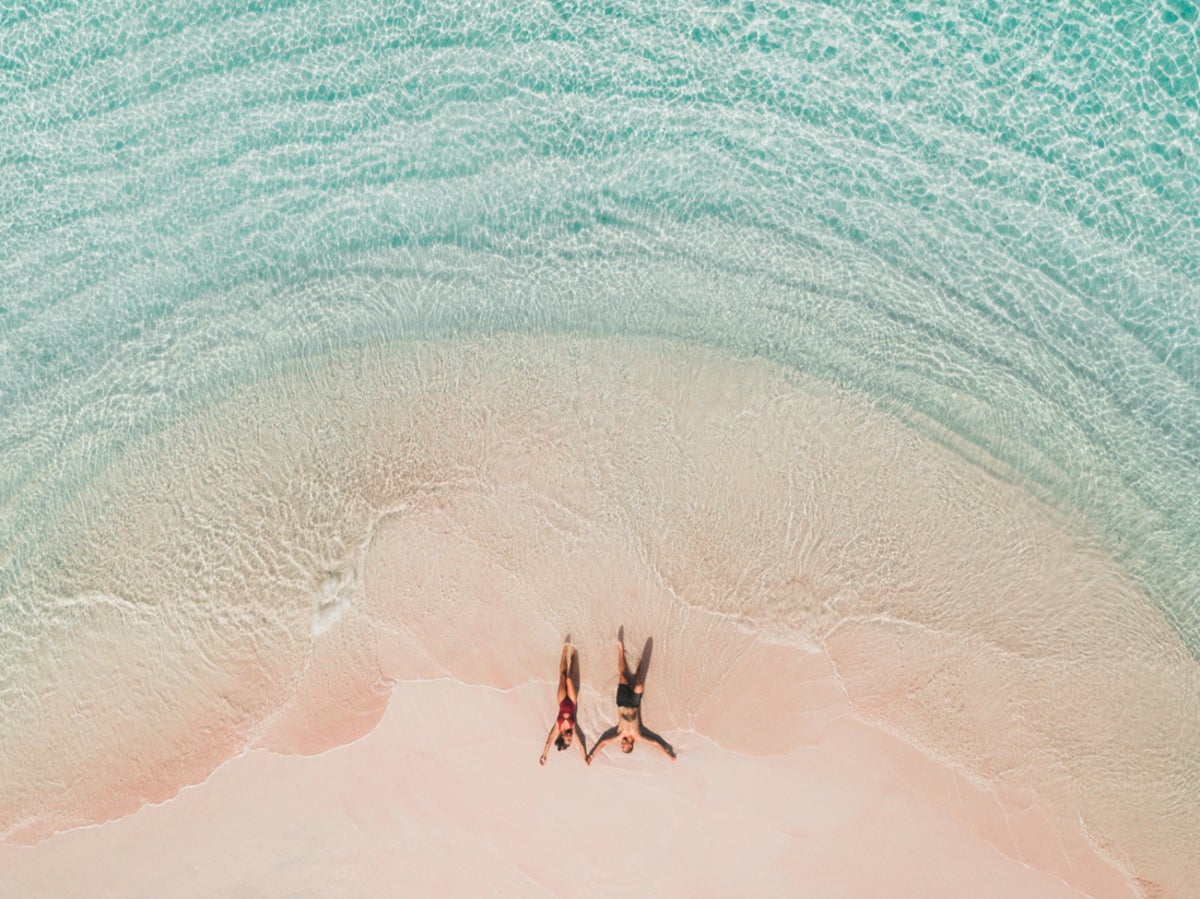 Taking your first holiday together as a couple can often feel like a milestone in a relationship. But traveller, beware: romantic getaways can quickly go sour when up against the potential stresses that a trip abroad (or at home) brings.
Delays; logistics; itinerary decisions; managing different expectations: all these and more mean that the idyllic break you had in mind may well be fraught with emotional pitfalls.
But fear not; tea Independent's travel desk has been around the block when it comes to both traveling and matters of the heart. Here are our top tips for keeping your relationship on track when taking it on the road.
Share the load
Before you even set foot out of the house, how the trip has been planned, and by whom, can have an impact. Expecting one person to sort out every facet of your holiday, from transportation to hotels to restaurant bookings, is a recipe for resentment. One of you may be more skilled in this area, but the other person should try to chip in – even if it's just booking a cab to the station and researching a few must-do attractions. Also, ensure both parties have access to all timings and transport tickets – otherwise whoever solely has responsibility of the plans and travel docs ends up feeling like the parent of a wayward, useless child, rather than equal partners heading off into the sunset on a sophisticated tryst.
Swap plane for train
Airports – and airplanes, for that matter – are some of the least romantic places in the world. Having to remove your belt and shoes and flash the world your toiletries in a clear plastic bag is deeply unsexy, as is waiting around in a giant, glorified shopping mall for hours; being herded like cattle onto the plane; and folding yourself into a tiny seat with no leg room. If you want to start a romantic trip off right, consider opting for the train instead. If heading for Europe, you'll begin your journey from the charming station of St Pancras, get through security in no time, and, with no liquid limits, are free to take your own bottle of Champagne onboard to toast your love. Also, it produces far fewer emissions than flying; so you're showing your love for the planet as well as your partner.
Read more on romantic travel:
Manage expectations
Different people have different travel styles – that much is obvious. But we sometimes have a tendency to assume our love interest will be exactly the same sort of holidayer as we are. Have an open discussion about what you both expect from a break: are you envisaging hours spent savoring a white port and tonic on a rooftop bar enjoying the view while your beloved has been fantasizing about checking off every single museum and gallery in a single afternoon? Be honest and prepared to compromise on what shape your trip will take; maybe in exchange for doing two attractions, you get to pick the terrace where you'll chill out over that drink for an hour. Which also leads on to…
Be open to time alone
On any other trip, we'd usually be OK with spending some time away from our travel companion(s) if we're interested in experiencing different things. For some reason, on a couples' holiday, we often feel the pressure to spend every second glued to each others' sides. If this really is your thing, fair play. But don't be afraid to take a little time apart to fully enjoy yourself. Maybe he wants to surf while you want to sunbathe; maybe you want to go and watch the football in a bar while your other half would rather explore the old town. Allow yourself alone periods if that keeps everyone happy – and then you can meet up later and share stories from your afternoon.
Beware the 'romantic bathroom'
Hotel bathroom concepts frequently baffle the Independent's travel team; but none more so than the "romantic" or "X-ray" bathroom, a notion seemingly on the rise. Whether this is a bathtub in the actual bedroom, a bathroom with a transparent glass screen (absolutely no privacy, then) or with the glaring absence of a door, we say no partition equals no mystery. Bathrooms are for more than sexy showers togetherso be on the watch for these design details when booking: this kind of loo is hilarious at best, passion killing at worst.
Respect your partner's rest time
On any trip of two or more, there's usually one traveler who absolutely loves getting up early – whether for a run, to watch the sun rise, or beat the queues to that must-see sight. But not everyone is the same: jet lag is very real, and most people just want to use their annual leave to rest and recharge – even in an exciting situation. If your lover wants a bit of a lie-in or a disco nap before heading out for the evening, be flexible and agree to do your early morning solo. On beach holidays, compromising on one early alarm for sunrise is usually the answer.
Don't cram in too many rom-com moments
These could be swanky tasting-menu dinners, rooftop cocktails at a sought-after bar, romantic waterfront strolls at golden hour, or lavish breakfasts in bed. (Jail for anyone who orders one of those influencer's "floating breakfasts".) While a lovely idea, bookings and treats like this all up the stakes for every moment of your trip living up to a swoony, screen-worthy brand of romance. Giving space to simply wander a city's old town, follow your nose to a local spot for dinner, and sleep in without deliveries of roses and Eggs Benedict, can be even more bonding and memorable. More luxury reservations equals more pressure, in many cases.
Expect the worst from tight connections
One-hour windows for changing flights, early morning departures you have to get to by public transport, and European ferries (especially in, sorry, Greece): all of these have potential for disaster. So on multi-stop trips, expect the worst and celebrate the best: if your Greek ferry actually arrives within 45 minutes of its intended departure time, buy yourself a Mythos onboard and consider yourselves blessed. To avoid harangued falling outs at all kinds of ports, leave generous (some may say cynical) time for getting between stops, and try to keep a sense of humor throughout.
Coping with the cost of loving crisis
The soaring cost of living is undoubtedly impacting on the cost of loving, but if you are designing your first trip away beware of false economies that could wreck the trip almost before it begins. However much you might resent paying for an allocated seat, invest the extra required by Ryanair and other budget airlines to sit together on the plane. Some carriers (not Ryanair) overbook their flights and invite volunteers to give up their seats. But urging your new love to take the £350 payout and check into the Gatwick Premier Inn with you will dent your credibility as a long-term lover. On the subject of accommodation, neither camping nor a hostel dormitory sleeping a dozen is romantic. Much better to aim for a lovely but low-cost destination: Tallinn rather than Stockholm, Warsaw instead of Berlin.