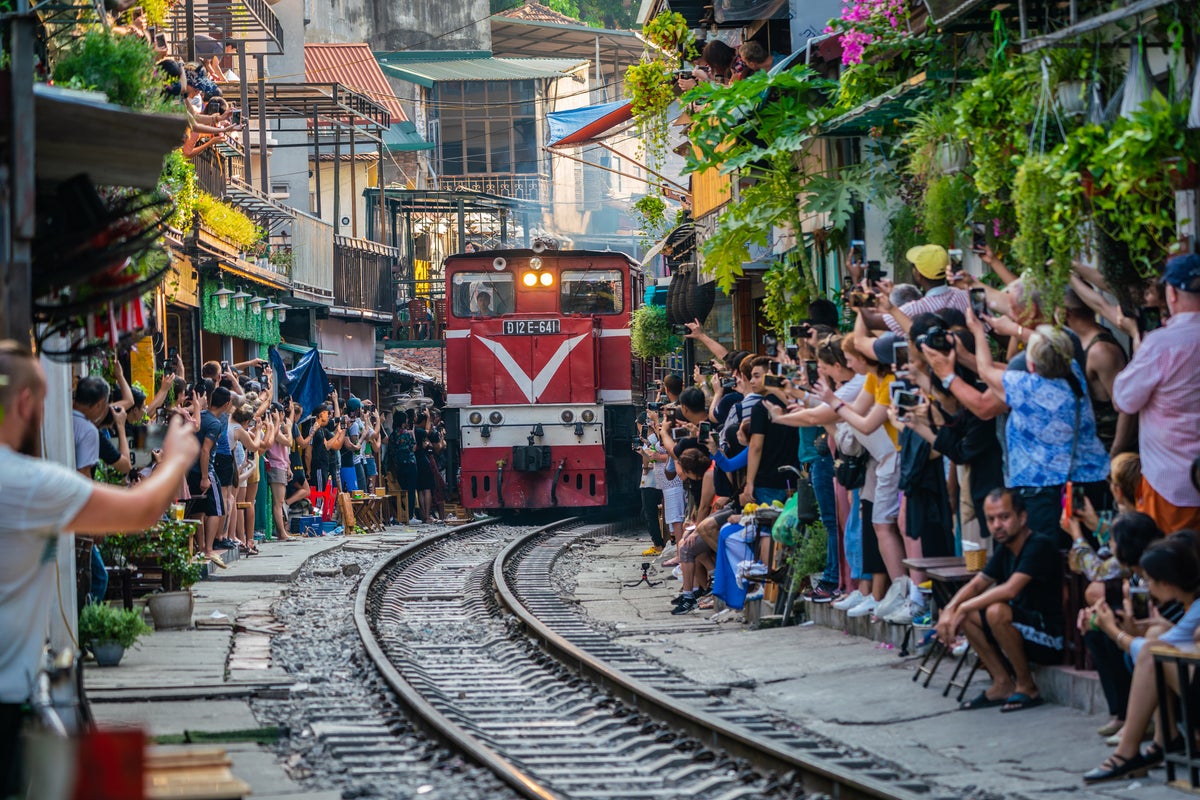 Travel agencies in Vietnam are being told not to organize tours of the capital's renowned "Train Street" due to safety fears.
Ngõ 224 Lê Duẩn is ​​a narrow alleyway in the Old Quarter of Ha Noipopular as a selfie spot where trains speed past just inches from businesses – such as makeshift coffee shops – and homes.
The decision to target visitors comes after groups of tourists have been frequently congregating where a train passes on the level crossing in Tran Phu Street, causing heavy congestion, posing high risk of traffic accidents and putting pressure on railway guards, according to Vietnam News Agency.
The Hanoi Department of Tourism asked relevant agencies to "seriously observe regulations on rail traffic safety and urban order" and told its investigation force to step up inspections.
This isn't the first time officials have been forced to step in over "Train Street" concerns.
In September last year, a stretch was shut down and barriers were erected after a South Korean tourist was hit by a train. Fortunately, they weren't seriously injured.
There had previously been an attempt to crack down on businesses operating along the railway line in 2019. These plans were halted as the pandemic began.
Vietnam's capital city has welcomed almost one million foreign tourists in the first three months of this year, a figure almost six times higher than the same period last year, according to Hanoi Department of Tourism.
In 2018, a travel influencer was criticized for having her picture taken on the tracks at Maeklong Railway Market in Thailand. Like Hanoi's "Train Street", it's become a popular attraction, but this Spanish blogger and designer took things a step further.
Faced with backlash after sharing the picture on her Instagram, she deleted the snap and apologized in a further post.