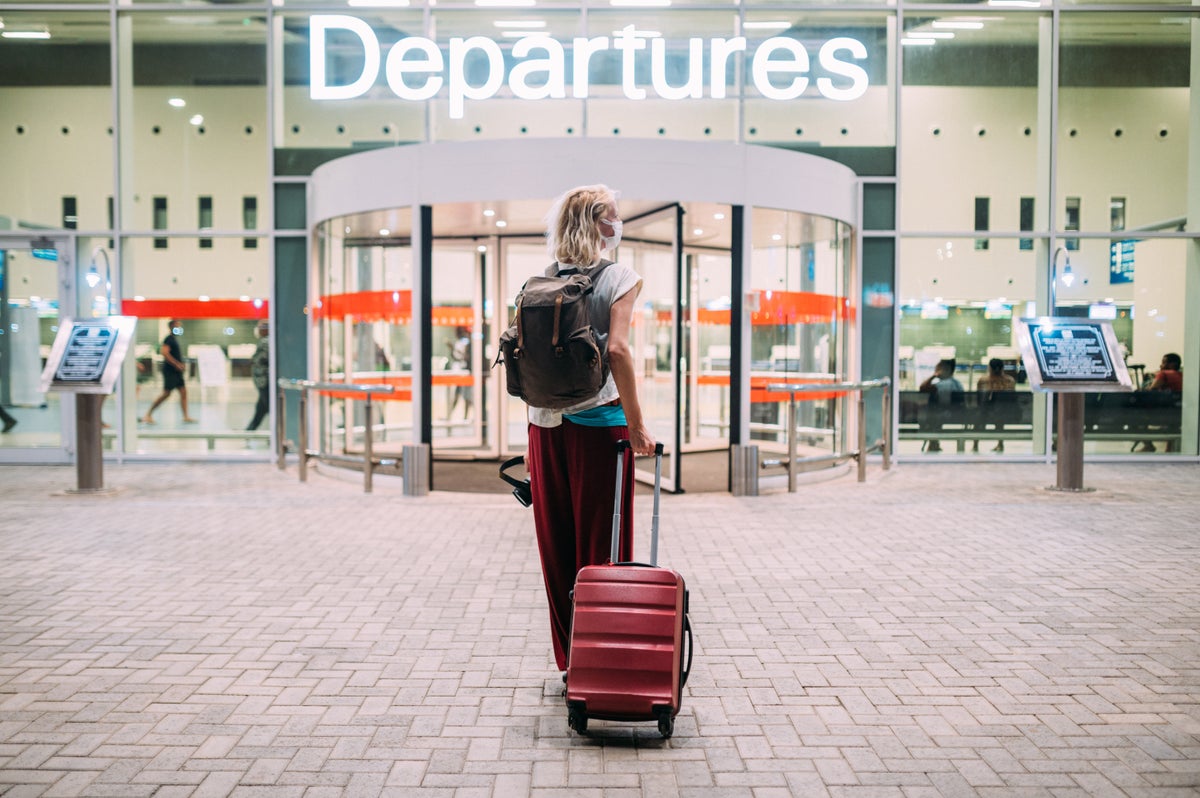 Regular travelers are well-seasoned in the art of cramming what they can into a carry-on. While the size allowance of the bags you can take into the cabin is varies between airlines, the tips and tricks found on social media to use space in your hand luggage have helped make a three- to five-day stay (almost) stress-free.
As summer nears and the price of flights soar, no one is looking to splash any extra cash on checked baggage, but stricter rules apply to hand luggage contents – and it's easy to get caught out.
Liquids, including drinks, cosmetics and toiletries, have been the most flagged carry-on contraband for years, with hold luggage a must to transport large shower gels, toothpaste and aerosols on holiday. To have liquids to hand on board, they must be in containers of no more than 100ml, and all of the containers must then be together in one clear and resealable plastic bag.
Exemptions to the 100ml rule include essential medicines, dietary requirements, baby milk and sealed liquids bought in duty-free. Passengers using mobility aids should inform airlines before traveling of the type of batteries fitted, and how the device can be protected against inadvertent operation while on board to avoid lithium battery restrictions.
In 2019 Boris Johnson vowed the rules would be eased at major UK airports by 1 December 2022, allowing larger quantities and eliminating the need to have liquids separately scanned. Rishi Sunak's government extended that deadline to June 2024. But some airports have now deployed the necessary technology and are offering passengers light-touch security.
For the smoothest sailing through security, read this list to see what won't fly when boarding with hand luggage.
Read more on UK travel:
Here are all the restricted items banned from hand luggage on departures out of the UK:
Acids and alkalis (for example, spillable 'wet' batteries)
Aerosols
Biological hazards (for example, infected blood, bacteria, viruses)
Camping stoves with gas or flammable liquid attached
Catapults
Corkscrews
Corrosives or bleaching agents (including chlorine)
Crossbows
Darts
Engines
Explosives including detonators and fuses
fire extinguishers
Fireworks, flares and other pyrotechnics
Flammable paints
golf clubs
Guns and firearms including replicas
harpoons or spear guns
Heavy bats and sticks including baseball, softball and cricket bats
Large scissors
Lighter fuel (passengers are allowed to carry one disposable lighter on board in a clear plastic bag)
Liquids over 100ml (exemptions apply)
Liquid oxygen
Martial arts equipment (including knuckledusters, clubs, coshes, rice flails and nunchuks)
Materials that could spontaneously combust
Mercury filled items including thermometers
Non-safety matches
Oxidisers and organic peroxides, including bleach and car body repair kits
party poppers
Poisons or toxic substances (for example, rat poison)
Print and toner cartridges over 500g
Radioactive materials (including medicinal or commercial isotopes)
Self defense or disabling sprays (for example, mace or pepper spray)
Sharp objects including knives
"Smart luggage", where lithium power batteries cannot be removed
Vehicle batteries and fuel systems
Walking or hiking poles
Work tools, such as Stanley knives, hammers and nail guns
Read more on our best hotels in Europe