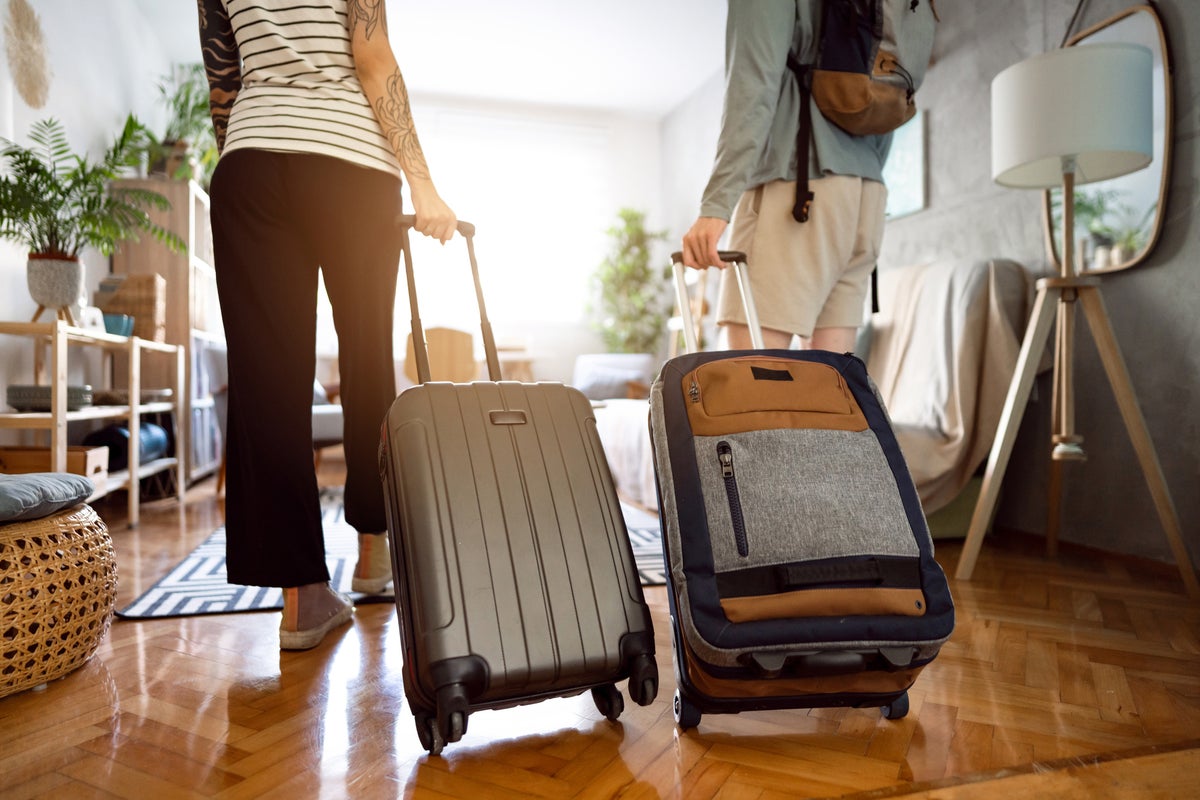 Tea government is planning a crackdown on holiday lets with new rules that could impact people across the country.
converting home into short-term holiday lets would require planning permission under government plans to stop residents being "pushed out of cherished towns".
The government has said it will consult on the change and on another proposal for a registration scheme for short-term holiday lets.
Airbnb welcomed the government taking forward its plans for the register, but said it wanted to ensure any changes to the planning system "strike a balance between protecting housing and supporting everyday families who let their space to help afford their home and keep pace with rising living costs".
Below, we take a look at what the new rules could mean for you.
What will it mean for my chances of getting an Airbnb at a fair price?
The specific issue the government wants to tackle is the practice of "industrialising" Airbnb and similar rental platforms. This has long been an issue in cities such as Barcelona, ​​with entire apartment blocks bought up by investors specifically to let as short-term rentals to tourists (and business people) who want an alternative to a hotel. The practice distorts the property market by removing capacity that could otherwise be rented or sold to local people.
By introducing a new category for holiday lets, and making it subject to local planning controls, the hope is that speculative acquisition of properties can be regulated. Compared with the current relatively free market, there will be a tightening of supply – leading to less choice and higher rates.
But the original concept of Airbnb – whereby homeowners rent out spare rooms – will not be affected by any changes in the law. The government is also suggesting that property owners could also let out their entire home for 30, 60 or 90 days. Were 90 days to be chosen, that would provide a lot of peak-season capacity.
What are the plans?
Planning permission could be required to convert homes into short-term holidays lets under the plans. People who want to change the use of their property from a 'C3 dwellinghouse' to a 'C5 short-term let' are set to have a new permitted development right.
While the definition of a short-term let is yet to be finalised, currently it will include properties used just as holiday lets as well as those used for overnight stays that are not someone's main home.
The definition is as follows: "Use of a dwellinghouse that is not a sole or main residence for temporary sleeping accommodation for the purpose of holiday, leisure, recreation, business or other travel."
The Department for Leveling Up, Housing and Communities said it will consult on requiring planning permission for an existing home to start to be used as a short-term let, as well as whether to give owners the flexibility to let out their home for a maximum number of nights a year without the need for permission.
The government said local authorities could choose not to use the planning controls, and that they would only apply in England.
It said the register is being introduced through the Leveling Up and Regeneration Bill currently going through Parliament, while the planning changes, subject to the outcome of the consultation, would be introduced through secondary legislation later in the year.
Why are the new rules set to be introduced?
The government is cracking down on second homes in tourist hotspots to stop residents being "pushed out of cherished towns".
Communities Secretary Michael Gove said: "Tourism brings many benefits to our economy but in too many communities we have seen local people pushed out of cherished towns, cities and villages by huge numbers of short-term lets.
"I'm determined that we ensure that more people have access to local homes at affordable prices, and that we prioritize families desperate to rent or buy a home of their own close to where they work.
"I have listened to representations from MPs in tourist hot spots and am pleased to launch this consultation to introduce a requirement for planning permissions for short-term lets."
How could the rules affect those who already have a holiday let?
Short-term let properties will be grouped into the new C5 short-term use category when the changes are introduced, which is likely to be later this year.
Therefore, only new short-term let owners will have to apply for planning permission. And this only applies when local councils choose to impose these new planning permission restrictions.
What is the process set to be?
A planning application for a change of use must be filled out.
The standard fee for this, which is £452, would apply, according to the government.
Usually, these applications are decided within eight weeks, as this is the statutory target. However, an abnormally large or complex application in England could take up to 13 weeks to process.
When faced with a longer waiting time or a refusal, homeowners can appeal.
During the eight-week process, a three-week consultation will take place among the local community.