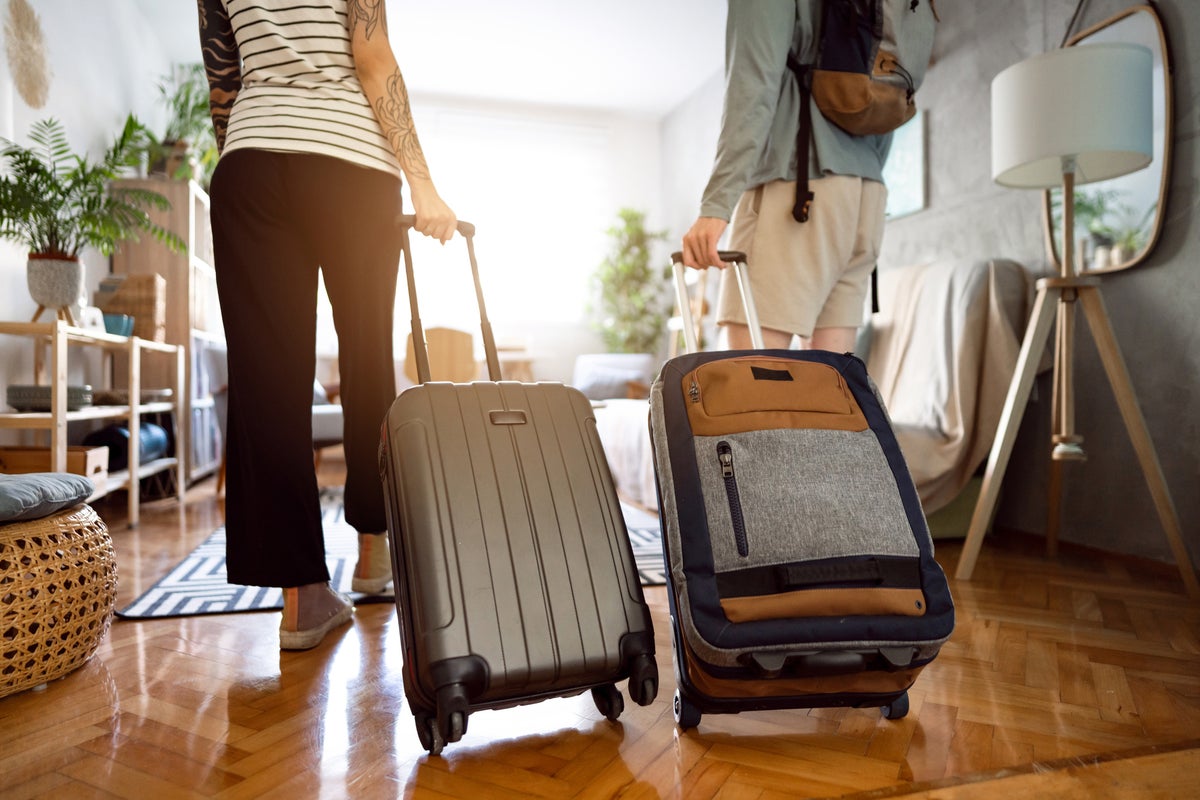 Airbnb owners and guests could face tougher penalties as a result of new antisocial behavior legislation proposed by the government.
Rishi Sunak has announced a £160m crackdown on "problematic" behaviour, including short-term holiday lets.
Plans also include a proposed council register of short-term holiday lets, so that "if a let proves problematic, they can take action against guests and owners".
Addressing local people at a community center in Chelmsford, Essex, on Monday, the prime minister was confronted by an angry resident who said he had been experiencing problems after his local pub had been turned into a large Airbnb rental.
He said: "These places are let by the owners to groups of people with no control whatsoever.
"They can come in and they can use the facilities there – in this particular case they have 10-person hot tubs and karaoke rooms.
"Anti-social behavior and especially noise nuisance can go on through the night and there is no restriction, and I think they really should be addressing the problem these are causing with maybe some regulations coming in," he added.
Mr Sunak replied: "Let me take that away. I've got a feeling we are looking at that, from memory."
Launched in San Francisco in 2018, Airbnb has grown to become an accommodation behemoth, with six million listings worldwide, more than four million hosts, and more than 100,000 cities and towns with Airbnb listings, according to their most recent data.
While it's hard to deny its ubiquity, it's this very reason that has made it so unpopular in certain regions with a large Airbnb presence.
Critics have argued that Airbnb is decimating communities by forcing up rents, dominating the rental market and limiting availability for local people seeking long-term letsand replacing a sense of community with temporary tourists who lack a vested interest in an area's wellbeing.
Stories of excessive noise, parts and hidden cameras have also seen the homestay provider falling out of favor with both neighbors and guests.
According to Airbnb, guests should already be complying with a global party ban, which it says has resulted in a global 44 per cent year-over-year drop in the rate of party reports since it was introduced in August 2020.
In a 2022 statement on their website, Airbnb says that disruptive parties and events are prohibited, including open-invite guests.
"The policy will continue to include serious consequences for guests who attempt to violate these rules, varying from account suspension to full removal from the platform," it adds.
An Airbnb representative told The Independent that with over 1.4 billion check-ins to date "the vast majority of travelers are good neighbors to the communities their hosts call home".
They add: "Our work is focused on deterring the very rare cases of hosts who do not operate responsibly, or guests who try to throw unauthorized parties, and our guest standards underline our commitment to taking action."
In addition, Airbnb guests are also required to comply with a good neighbor community policy which aims to prevent travelers from being a "community nuisance".
This includes "disruptive behavior and actions including excessive smoking around neighbors or smoking in areas where smoking is prohibited, littering, making excessive noise or obstructing a neighbour's access to their home".
If a property is found to repeatedly breach guidelines, either imposed by Airbnb or under Mr Sunak's new antisocial behavior legislation, both hosts and guests could face sanctions, although the government has not yet released information about what these might look like.
Restrictions to the number of short-term holiday lets might also see a cap on the number of properties available for Airbnb rental.
Other destinations around the world have taken steps to limit the reach of Airbnb.
Capital of the Balearic Islands, Palma in Majorcabanned Airbnb-style tourist apartments in 2018, while Japan pulled around 80 per cent of Airbnb listings in the same year.
In August 2022, Barcelona banned short-term private room rentals in August 2022, but continued to allow the rental of entire apartments, providing the owner holds the appropriate licence.
And in 2022, Edinburgh became Scotland's first holiday let "control zone", requiring anyone hosting a short-term property let that is not the owner's principal home to have planning permission.
New policies still under review by the Scottish Government could see a further clampdown on planning permission for further short-term lets, however.
A spokesperson for Airbnb told The Independent: "Parties are banned on Airbnb and our industry-leading prevention technology blocked more than 84,000 people in the UK from making certain unwanted bookings last year alone.
"Our 24/7 hotline for neighbors means anyone can contact us directly about a concern with a listing and we investigate and take action on reports received.
"We are committed to being good partners to local communities in the UK, and have long supported the introduction of a national short-term lets register to give authorities better visibility of activity in their area."