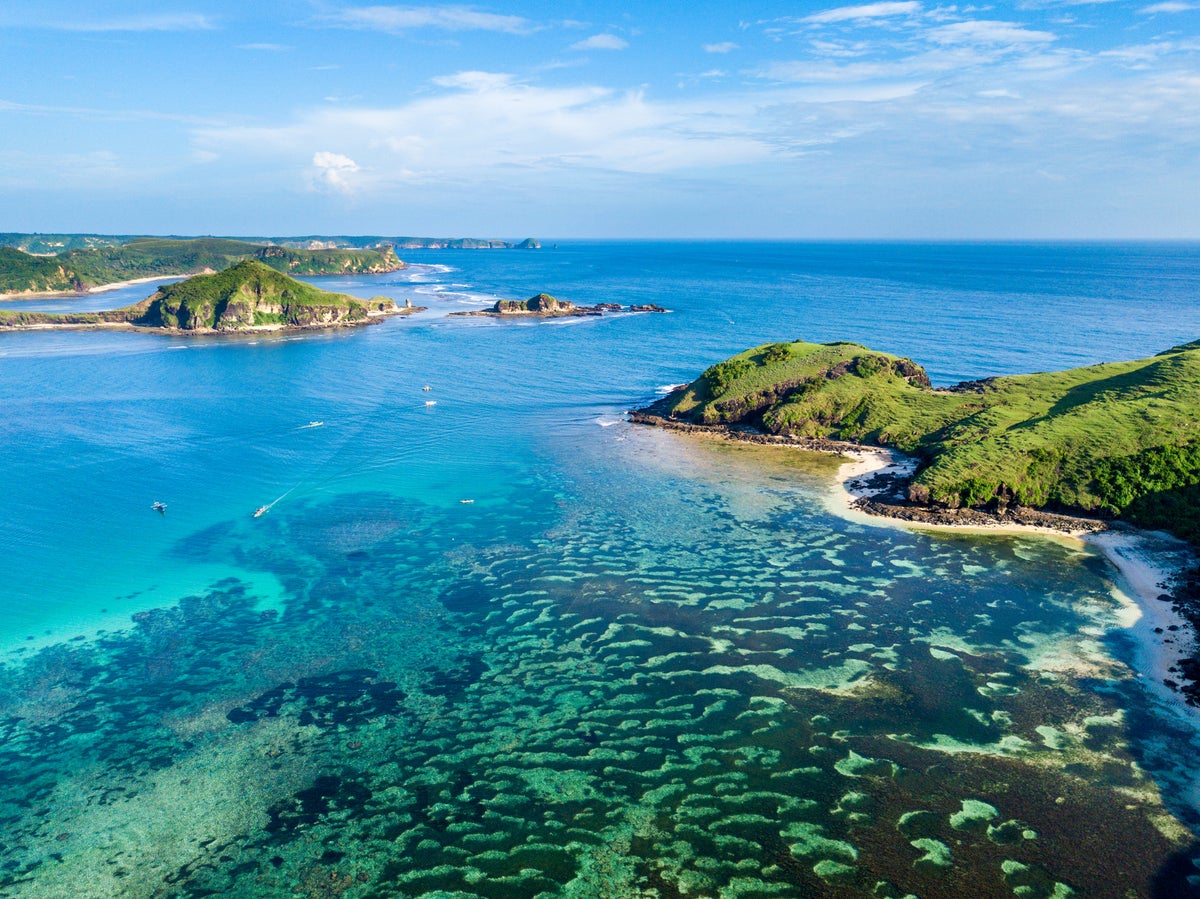 Just as it looks like spring is warming up in the UK, a succession of rain-filled, gray days come into focus. Even waking up to bright blue skies is far from a guarantee of a glorious day. Such is the nature of British weather.
Fortunately, those looking for warmer climes and better weather in May have plenty of options to choose from. Europe is filled with hot holiday choices for those who just can't wait for the summer, including places in Greece, Spain, malta and Turkey. You can find European inspiration in our guide to the best places for a holiday in May.
But what about for those looking to travel further afield? It can be a tricky time of year as seasons merge from spring to summer, but we've got you covered. From a Florida break in a lesser-visited city to an island escape in south-east Asia, here's our guide to the destinations outside Europe to visit in May for a sun-drenched escape.
Tampa, Florida, USA
Average temperature in May: 26C
Hours of sunshine per day: 11
If you don't fancy the theme parks of Orlando gold Miami's ultra-chic beachfront, then the often-overlooked Tampa is an enticing option. Downtown in the Gulf Coast city you'll find parks, cafes and restaurants, plus a host of museums, including the Florida Museum of Photographic Arts and Glazer Children's Museum. Boats can be hired for those looking for time on the water, and there's a surprising number of green spaces to be found. For those who like to kick back with a cigar, make a pilgrimage to Ybor City: the neighborhood is still home to historic buildings from its period as the "cigar capital of the world"
Read more on USA travel:
Cancún, Mexico
Average temperature in May: 27C
Hours of sunshine per day: 11
This city on Mexico City's Caribbean coast might be well-known as a party destination but its long white beaches, proximity to ancient sites and incredible Mayan cuisine means there's much more to it than raucous nightlife. May is technically the start of the wet season but you shouldn't see much rain; if you do, it will likely be a brief – and often quite enjoyable – tropical shower. The temperature of the sea will have risen to a delicious 27C, so plan plenty of time in and around the water. Away from the azure waves, you can book a day trip to visit ruins of Mayan city Chichen Itza, which can be reached in under three hours.
Marrakesh, Morocco
Average temperature in May: 21C
Hours of sunshine per day: 9
Morocco makes for a brilliant holiday outside of Europe without needing to go long-haul. The capital, Marrakesh, is quieter after the Easter tourist rush but temperatures can easily get as warm as 30C – just right for wandering the souks and bartering yourself some souvenirs before the searing heat of the summer. The Red City bursts with an intoxicating mix of Maghrebi history, restaurants serving tasty tagines and beautiful architecture. Save one day for a trip to the Atlas Mountains or, further still, the Sahara Desert while temperatures are bearable.
Lombok, Indonesia
Average temperature in May: 28C
Hours of sunshine per day: 8
Visiting Lombok in May means you're treated to the fine weather and shining sun of the dry season but with only "shoulder" crowds to contend with. The island more than matches its better-known neighbour, bali, with a landscape of volcanic hills in the north and magnificent beaches in the south. According to Belanak is where you'll find world-class surfing and the calm Mawun cove is a great option for snorkelling. Senggigi, with a long stretch of sandy bays, is the main resort area and a good spot to taste spicy Lombok cuisine.
Aqaba, Jordan
Average temperature in May: 27C
Hours of sunshine per day: 11
Many people opt for the capital, Amman, but the beach resort of Aqaba has becoming increasingly popular in recent years – and going in May allows for a wonderfully warm introduction to the summer ahead. There's not a lot going on in town; holiday fun will likely be found in your hotel pool or the incredible diving and snorkelling opportunities that are available thanks to the coral reefs in this patch of the Red Sea. The rock-cut architecture of Petra is less than two hours' away by bus, and the Wadi Rum valley is even closer.
Buzios, Brazil
Average temperature in May: 25C
Hours of sunshine per day: 8
Everyone thinks that Rio de Janeiro is the winner when it comes to beachside delights in Brazil, but just a three-hour drive east there's another contender for the title (with a higher average temperature and more sunshine hours in May than Rio). Buzios runs the gamut of beaches, from rocky inlets to parcels enveloped by jungle, and is popular with a stream of celebrity visitors. Three neighborhoods combine to form the resort, with most tourists tending towards Armaçao dos Buzios and its cobbled main street, boutiques and restaurants. The ocean is a playground, with kitesurfing, waterskiing and trips on glass-bottom boats available.
Mauritius
Average temperature in May: 23C
Hours of sunshine per day: 8
This island, more than 1,200 miles east the African continent, tends to have a year-round warm climate, with rainfall being a key factor in whether you should go. While May isn't the most obvious time, the thermometer can easily creep to 30C and the Indian Ocean temperature is upwards of 26C; the small risk of an occasional shower is worth it for some springtime indulgence on a power-white beach. Underwater caves and reefs have a mass of marine life if you fancy a dive, while further inland there's the mountains of Chamarel and the Black River Gorges National Park to explore.
St Lucia
Average temperature in May: 28C
Hours of sunshine per day: 9
Squeeze the last Caribbean sunshine vibes from St Lucia before the really heavy rain arrives, and get the added benefit of cheaper holiday deals and less tourists throughout May. Plus, if you visit in the first half of the month, you can attend the St Lucia Jazz Festival, an annual celebration of jazz, R&B and calypso music. One of the very best things to do on the island is simply relax on the shore, but if you want something else to fill the holiday then choose from mud baths in the world's only "drive-in volcano", stroll through botanical gardens or really push yourself with a trek up Gros Piton, almost 800 meters high and part of the Pitons World Heritage Site.
Read more on the best winter sun hotels