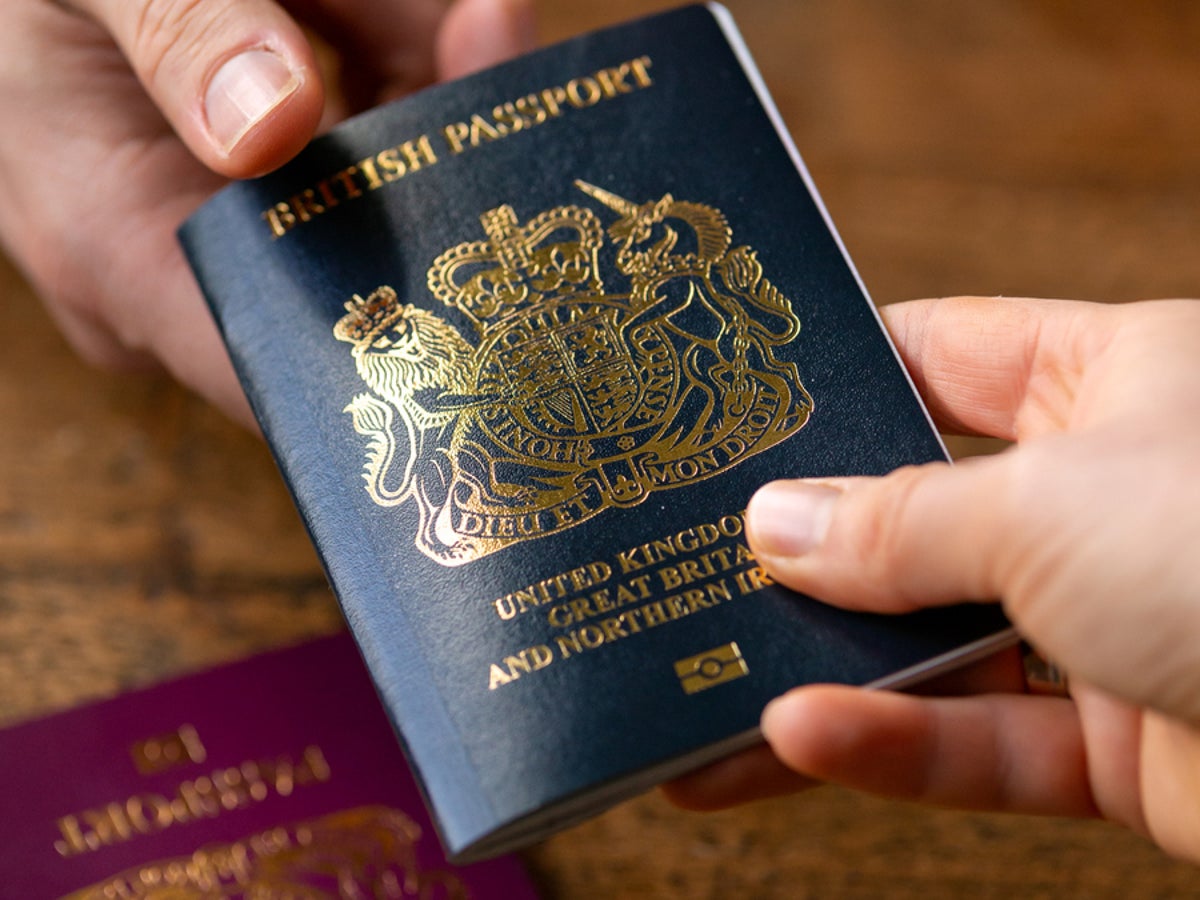 If you've been dithering over renewing a soon-to-expire passportnow could be the time to do it.
Tea UK government has announced changes to the new and existing passport renewal system that will make applications just under 10 per cent more expensive in the coming weeks.
Passport renewals can already be time-consuming and pricey, with thousands of UK travelers waiting longer than the typical processing period last year thanks to pent-up demand after Covid travel restrictions lifted.
Here's everything you need to know.
Why are passport renewals getting more expensive?
On 12 January 2023, the UK government announced plans to increase the price of both new passports and passport renewals.
This means British travelers could pay up to £8 more per application.
Though the proposal is still subject to Parliamentary scrutiny, if passed it would affect both standard online applications and postal applications, and for both adult and child passports.
If the fees rise as planned, a standard online application made from within the UK will increase from £75.50 to £82.50 per adult.
Meanwhile, the price for a standard online passport application for a child will rise from £49 to £53.50.
For postal applications filed from the UK, costs will jump from £85 to £93 for an adult and increase from £58.50 to £64 for a child.
The one exception is the fee for using the government's priority (fast-track) service, with the Home Office saying: "priority service fees are being aligned so all customers will pay the same".
At the moment, it currently costs £177 to fast-track a new passport using the Online Premium Service, which offers those needing a passport urgently an appointment as soon as two days after application.
Alternatively, the One-Week Fast Track Service costs £142 for an adult passport and £122 for a child.
The Home Office has not yet announced a new unified price for these services.
When does the change of price come in?
If the proposal is approved by Parliament, the change would come in on 2 February – a mere three weeks away.
Assuming the plans go through, it will be the first price hike to passport applications in five years.
Should I renew my passport early?
If you were due to renew your passport online in the next year or so, you will save up to £7 by doing so online up until midnight on 1 February 2023.
The Independent's travel expert Simon Calder calculates that anyone whose passport expires up to 7 January 2024 will save money by renewing now.
"Cost of ownership of a passport is currently 2.07p per day at the current rate. But when the increase comes in, this will increase to 2.26p per day," he explains.
"If you renew on 1 February you will save £7. That is 338 days of passport ownership at the present rate. And 338 days takes you up to 7 January 2024."
Postal applications will be more complex. "Check and Send (via the Post Office) will be charged at the prevailing rate on the day you go in, so ensure you complete it before midnight on 1 February," says Simon Calder.
For postal forms sent individually, he says: "This will depend on the postmark date I imagine (ie post by last collection on 1 February to get the 'old' rate). But I imagine there will be a few days' leeway; asking people for an extra £8 would not be worth the hassle."
What reasons have the government given for the increase?
In a joint statement published on Thursday (12 January), the Home Office and HM Passport Office said: "The new fees will help the Home Office move towards a system that meets its costs through those who use it, reducing reliance on funding from general taxation.
"The government does not make any profit from the cost of passport applications.
"The fees will also contribute to the cost of processing passport applications, consular support overseas, including for lost or stolen passports, and the cost of processing British citizens at UK borders. The increase will also help enable the government to continue improving its services.
"The new fees include those newly applying or renewing their passport.
"Since January last year, over 95 per cent of standard applications have been processed within 10 weeks and customers are advised that they should apply in good time before travelling. Apply online for a UK passport."