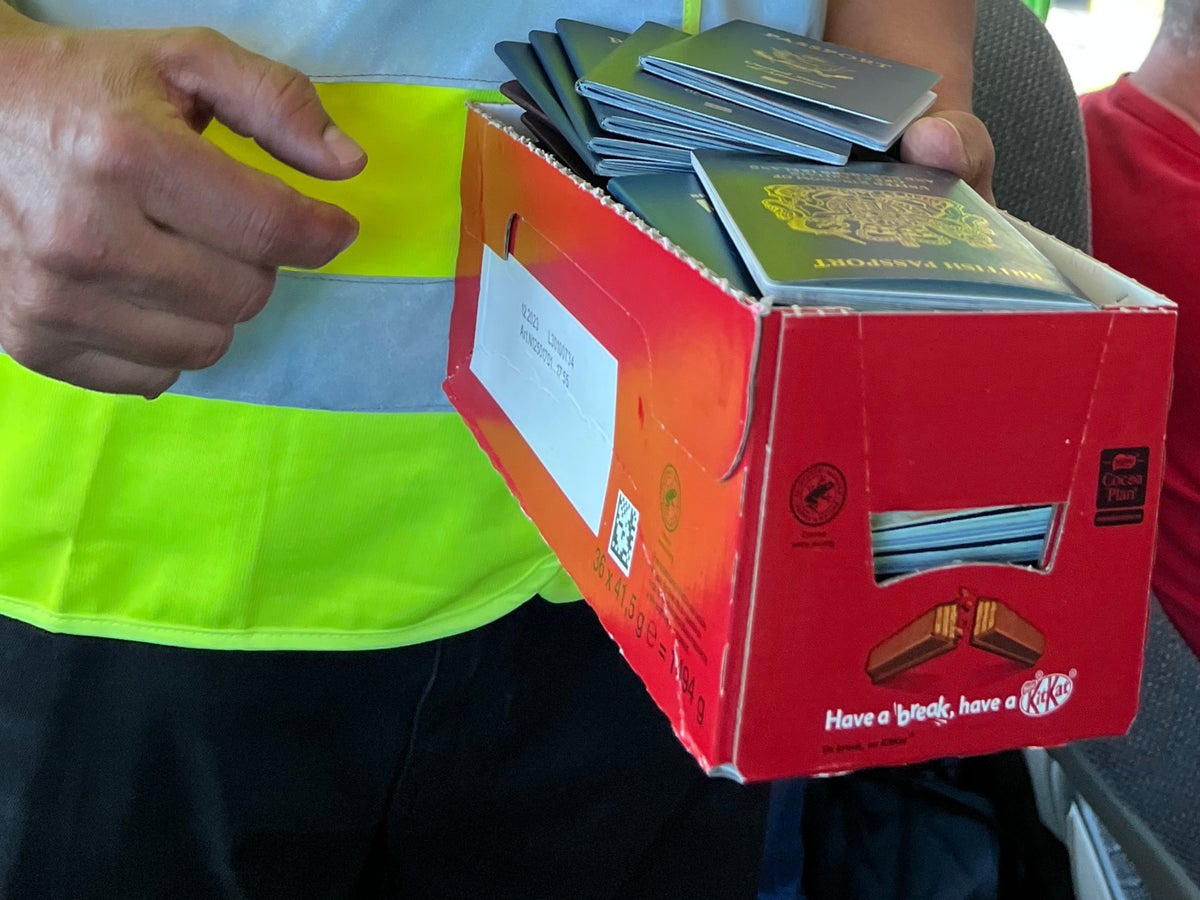 Simon Calder, also known as The Man Who Pays His Way, has been writing about travel for The Independent since 1994. In his weekly opinion column, he explores a key travel issue – and what it means for you.
"Hundreds of thousands of British travelers failed by Passport Office delays, according to damning MPs' report" – so read the headline of the news story by my colleague Benjamin Parker.
An inquiry into the post-Covid shambles at HM Passport Office (HMPO) by MPs on the Public Accounts Committee revealed serious failings by the body trusted to facilitate international travel.
Last year 360,000 applicants had to wait more than 10 weeks for the precious permission to travel abroad. "As a result of the delays, some customers faced not being able to attend family emergencies, not being able to gain employment, losing holidays, or not being able to prove their identities," the MPs say.
This year, a five-week strike by passport staff belonging to the PCS union is under way, aiming for "the greatest leverage and disruption in areas of strategic impact". It remains to be seen what effect that will have besides the current non-availability of emergency appointments. But I read the MPs' full report and evidence session so you didn't have to. I learned that the "10-week rule" for the issue of a passport is here to stay – and much more besides.
Five years ago, the then-immigration minister, Caroline Nokes, told parliament that only one in 1,000 of "straightforward applications" took longer than three weeks.
Today, three in 1,000 apps take longer than 10 weeks. And, according to Matthew Rycroft – permanent secretary at the Home Office – there are no plans for reducing the target time to its pre-Covid level.
"We have actually decided to keep it at 10 weeks," he told MPs. "We know that it will be spiky and there will be times when it will take the full 10 weeks.
"We are going to keep the 10 weeks, because we know we will need that flexibility at some point during the year."
You could see this declaration as a sensible reflection of reality that is designed to manage expectations. But a skeptic may conclude that this is merely an exercise in corporate bottom-covering, with an adverse consequence in deterring people who would like to book trips but are persuaded not to.
One certain effect is to increase the number of people holding two passports: frequent business travellers, for example, cannot afford to wait 10 weeks for a renewal.
I put in a Freedom of Information request to the Home Office about how many British travelers have more than one passport, and was told no one knows.
"The information you have requested is not held in a reportable format," I was told. "In order to respond to your request for information we would need to conduct an extensive search of all passports issued in 2019 and 2022.
"We would need to manually check each individual passport record to ascertain whether the applicant holds more than one or two additional UK passports."
You may find the absence of a measure of the number of second (and third) passports surprising. I certainly do.
Neither can the Passport Office "say how much it had paid out in total" in compensation to travelers it had let down.
The report also reveals that last year the average MP had to chase 82 passport applications on behalf of desperate constituents. (The Labor MP Nick Smith, who was joint lead on this inquiry, said that issues with passport applications crowded out other important work in his constituency office as his staff "strove to help with multiple urgent cases every day".)
The public were not blameless, according to Thomas Greig, director of passports: "Anecdotally, we heard of people who were booking flights for £9 or £10 and then applying for a passport. Our teams did have the option of saying no if they felt it was particularly egregious, but we asked our teams to be sympathetic and to err on the side of caution, given the difficulties some applicants had."
Mr Grieg also revealed how bad things were in 2022, saying: "We were in a situation where we were making least worst decisions, rather than best decisions."
But, he says: "We will strive to do everything we can to get people's passports to them as quickly as possible."
This year HM Passport Office has every chance to impress travellers. We're watching and waiting.