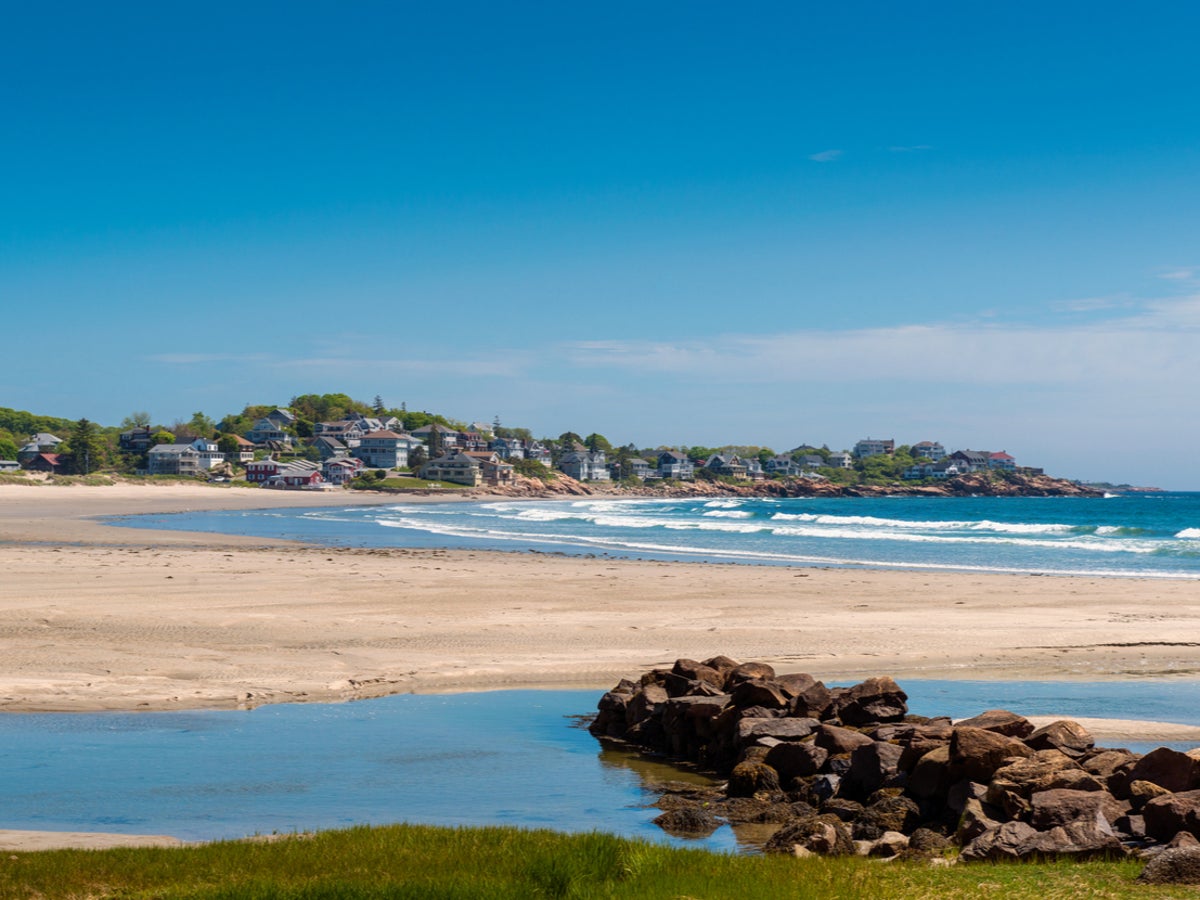 Gloucester, Massachusetts, sits 40 miles north of Boston on the rocky peninsula of Cape Ann, the lesser-known, laidback cousin of Cape Cod. A working fishing town and America's oldest seaport, Gloucester celebrates the 400th anniversary of its settlement by English colonists this year. The city's dramatic coastline features beaches strewn with granite boulders and fishing boats passing from the sea and back to the docks again where they unload some 50 million pounds of seafood – including lobster, bluefin tuna, halibut and sea bass – each year.
First settled as a fishing outpost by 14 men from England's Dorchester Company who were later joined by Pilgrims from Plymouth Colony, Gloucester eventually attracted Portuguese and Italian fishing families searching for new opportunities in the 1800s. Their influence is still evident in the city's Italian and Portuguese restaurants and bakeries, and fresh seafood features heavily on the menu.
Best beaches
Good Harbor Beach, voted one of the top 25 beaches in the US, is a popular spot with locals looking to cool off from sweltering summer temps of up to 30C, though a dip in the water will remind you that beaches here sit on the chilly North Atlantic. At low tide, take a walk on the sandbar out to Salt Islanda small rocky outcrop on the shore known as a habitat for wintering and migratory birds and wildlife.
Wingaersheek Beach sits on the shores of the Annisquam River, which empties into the Atlantic Ocean. The beach is bordered by boulders and features tide pools perfect for spotting hermit crabs, tiny shrimp, snails and sand dollars. With its long beachfront and boulders suitable for careful climbing, it's also a popular spot with walkers.
Sail away
Harsh winters here mean summer on Cape Ann focuses on the outdoors. Multiple tour operators offer whale watching cruises from April through October (depending on the weather); 12 miles off the coast of Gloucester is Stellwagen Bank National Marine Sanctuary, which the World Wildlife Fund have named one of the top five whale watching destinations in the world. A variety of whales, including humpback, minke and northern right whales, plus dolphins, porpoises and other marine wildlife, come here to feed.
Enjoy an afternoon sail or sunset cruise on schooner Thomas E. Lannon, a replica of an early 1900s fishing schooner. Help raise the sails and enjoy the view of Gloucester's waterfront, working fishing boats, lighthouses, and even a medieval-style castle.
The American Labor Day Weekend in September features the end of summer SchoonerFestival, celebrating the city's maritime heritage. Schooners from across the Eastern Seaboard gather here for a racing competition, tours, parade and a city-wide block party. A weekend highlight is the Parade of Sail, when schooners parade one-by-one past the city's waterfront to Eastern Point Light breakwater, where the Mayor's race for the Esperanto Cup begins.
Boulders and walking trails
Cape Ann features miles of walking trails. Head to Halibut Point State Park, which sits by the ocean; on a good day, views from here extend to Maine and New Hampshire. The boulders rising up from the ground here are a reminder of the area's granite quarrying history. It's also an ideal site for spotting marine life in tidal pools and birdwatching. The now-defunct quarry has filled with water (though it's not safe for swimming). Further down, visit Sea Rocks beach and climb on boulders sitting right on the water.
Between Gloucester and neighboring Rockport sit the ruins of Dogtown, first inhabited by colonial settlers in 1693. At its peak, around 100 families lived here – it was a safe place away from the coast and marauding pirates and hostile indigenous tribes. Dogtown passed out of favor as a community after the ports became more heavily used and the threat of danger waned. The last inhabitants were suspected of practicing witchcraft, and some believe it has supernatural connections today. By the mid-1800s, Dogtown was abandoned. All the houses were eventually razed, but you can still find the remains of cellar openings in the ground.
Dotted with boulders, Dogtown is now most famous for 'Babson's Boulders'. Roger Babson, a 10th generation Gloucester resident eccentric and millionaire, commissioned unemployed stonecutters during the Great Depression (much like FDR's Works Progress Administration project), to go into Dogtown and carve inspirational – and somewhat odd – sayings into the boulders. They include, among others, "Help Mother", "Keep out of Debt", "Get a Job" and "Be Clean". It's the perfect spot for geologists, hikers, dog walkers and nature buffs.
Step back in time
One of the do-not-miss sites in Gloucester is Beauport, also known as the Sleeper-McCann House. The whimsical house, a National Historic Landmark, is perched on a rocky ledge looking onto Gloucester Harbour, and was owned by one of the first professional interior designers in the US, Henry Davis Sleeper. Every room is decorated in a different color scheme and design theme, often with salvaged materials, and the magnificent interiors showcase Sleeper's design talents and collecting obsessions, including folk art, fine china and amber glassware. The Golden Step Dining Room is a pale green jazz age-inspired room with a retractable wall of windows facing the harbour, while the Octagon Room features, naturally, eight of everything.
Hammond Castle Museum (the same castle you see on a harbor tour), is a 1920s medieval-style castle housing the collections of inventor John Hays Hammond, Jr. Another seaside home with spectacular ocean views, it houses among its treasures an 8,400-pipe organ, the inventor's laboratory and a skull alleged to have belonged to a man who sailed with Christopher Columbus.
Travel essentials
Getting there
Jetblue, Delta, American Airlines, British Airways and Virgin Atlantic fly direct from London Heathrow to Boston.
More information
Visit discovergloucester.com