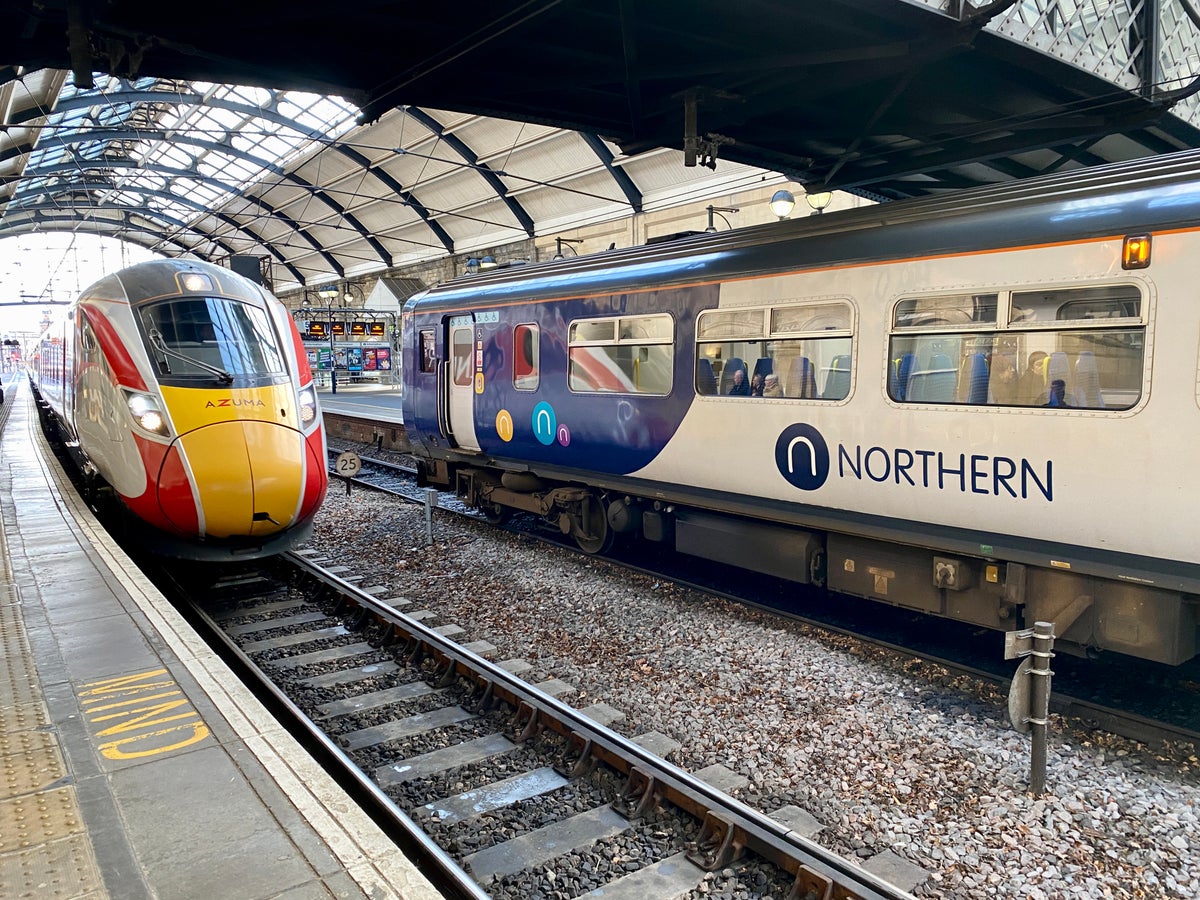 If, as a long-suffering rail passenger, you read a headline urging travelers to "ignore" this weekend's nationwide rise in fares, I don't blame you for moving swiftly on.
But perhaps you might spare me a few minutes to explain my thesis. First, the background. From Sunday morning, 5 March, regulated rail fares will rise by 5.9 per cent. In this context "regulated" covers a range of "walk-up" fares that you can buy at any booking office a few minutes before travel: season tickets, journeys in and out of major cities and longer-distance off-peak fares.
The effect will be predictably infuriating for many travellers. Between Brighton and London Victoria, the full one-way fare rises by almost £2; passengers from Winchester to London Waterloo will pay an extra £2.50; and the painfully expensive 14-minute, 24-mile hop between Swindon and Didcot Parkway rises from £28 to an astonishing £29.70.
Yet these are all peak Anytime fares that in the current environment look increasingly ridiculous. Exactly the people they are targeted at – higher-earning commuters – are increasingly able to be flexible. Many of these travelers can now choose to adjust their travel times to avoid the punitive peaks; or talk to colleagues online rather than in person; or simply travel on fewer days. A good number of freed-from-convention-by-Covid professionals I know are deploying a combination of all three.
Workers who earn less than average have their own choices, for example to drive with colleagues. On that Swindon-Didcot journey they will take three times longer (the train averages an impressive 103mph), but could probably cover the ground for about one-10th of the fare.
The train operators know all this, and that is why they are quietly carrying out the much needed fare reform under the radar. The weapon: Advance tickets that are sold any time up to five minutes before departure. Since so many of us now buy online, instead of walking up and waiting in a booking office queue, we are buying on the walk to the station (taking care, I trust, to avoid obstacles and vehicles).
On Wednesday this week I made a short-notice trip from London to Leeds, out at 7am and back at 4pm. That is exactly the kind of journey on which rail firms would once have impolitely collected a ludicrous £291 return from passengers – or, more likely, the businesses that uncomplainingly paid such fares. That standard open return is set to rise to £308, but you and I can happily ignore it. As with full economy fares on airlines, they exist but no one is ever expected to pay them.
I considered a £43.50 Advance single from London to Sheffield on East Midlands Railway. The journey is slower but pretty, with plenty of onward connections on Northern. I admire this much-maligned operator; now state-owned, it has a great app and really keen pricing. Right now I am looking at roughly four trains an hour from Sheffield to Leeds, with fares in the range £4.90 to £6.80 – the longer the journey you are prepared to accept, the cheaper the ticket. They are roughly half the Anytime fare, but the great thing about Northern is that you will always find a cheaper ticket for the time you want to travel. Call it £50 for a journey of just over three hours.
For my day trip to Leeds time was at a premium, though. On the LNER website, the Advance fare of well over £100 from London King's Cross did not appeal. At that price I would still cross Midland Road, NW1, to reach Leeds. But the train stops in Doncaster, and competition with Hull Trains means fares are significantly lower to South Yorkshire than West Yorkshire. On the LNER app, a "SmartSave" deal – where the train operators splits its own tickets – cut the cost to £73, with an extra £6.50 for the final leg to Leeds on exactly the same trip.
Heading home, an even cheaper deal got me to Doncaster – where Hull Trains was ready with a £16.50 seat to the capital. All in, without too much effort you can cut that fare of £300 or so by two-thirds. Fares reform would ideally come from the top down, with ministers cleaning up the miserable tangle of ticketing that has festered since privatisation. But in the absence of tangible moves, I am heartened to see that demand-responsive, single-leg pricing is increasingly available across the nation.
One day not long from now, I predict those government-ordered fare rises will barely raise a comment because everyone will just be paying the market price, as set by commercially focused train firms who want to deliver a decent service at a reasonable price.