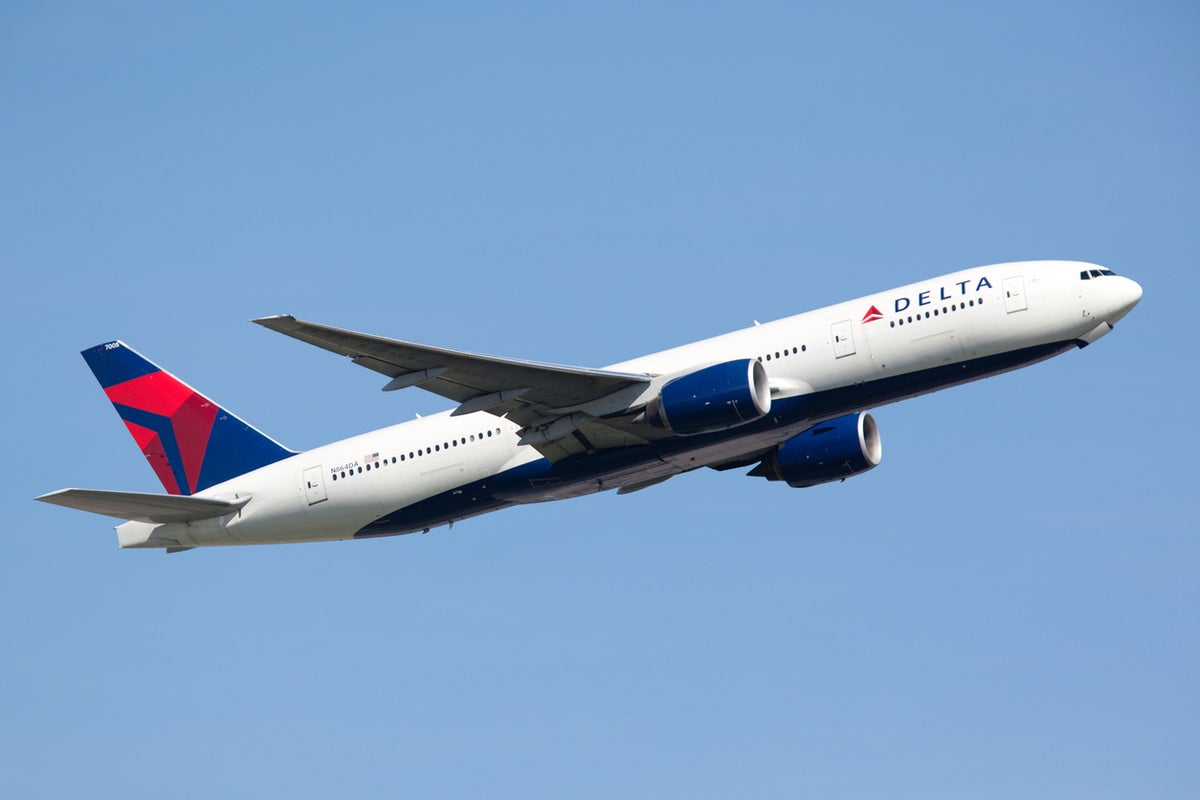 A Delta passenger has claimed that her flight did not make an emergency landing even after she was forced to inject herself with two different EpiPens while onboard.
Sara Metzger filed a complaint with the United States Department of Transportation's Office of Aviation Enforcement and Proceedings, arguing that Delta Air Lines failed to accommodate her disability and didn't respond when she experienced life-threatening symptoms.
Ms Metzger was flying from Sarasota in Florida, back home to Portland, Oregon, in April, with the incident happening after she had changed flight in Atlanta, Georgia.
She told Business Insider that she had informed cabin crew of a potentially life-threatening nut allergy when she boarded the plane, and asked for the crew to not serve almonds for the duration of the flight.
However, Ms Metzger said that she noticed that some passengers were eating almonds after her throat begin to swell and she started itching – both of which are common signs of anaphylaxis.
Another passenger, who said he was a cardiologist, reportedly told Ms Metzger to wait and see if her symptoms improved at all after she had injected herself with an EpiPen in a bathroom and told the crew that the plane needed to make an emergency landing.
The report read that despite Ms. Metzger's "medical peril and the directive of medical services on the ground, the pilot followed the preferences of the cardiologist/passenger rather than the obvious medical needs of Ms. Metzger or the directive from medical services on the ground ".
After her symptoms persisted, Ms Metzger was forced to administer herself a second injection.
She told Insider that "at this point, none of the staff is really talking to me. They're all talking through this doctor.
"I'm just sitting there having the residual effects of this anaphylactic reaction, hoping that it doesn't come back again and that I don't die on this airplane. It was just a really terrifying situation to be in," she added.
Ms Metzger says that she was repeatedly told that the pilots were trying to find another airport for an emergency landing, but the flight landed as planned in Portland.
Upon landing, a medical team reportedly had to wait until other passengers had disembarked before seeing Ms Metzger, who has vowed to never fly Delta again.
"It is totally up to the whim of the airline staff whether or not they're going to put my life at risk and take my disability for what it is," she said.
"I don't want to die on a Delta flight. So that's not a risk that I'm going to take again."
Speaking to InsiderA Delta spokesperson said: "While we unfortunately cannot respond to this specific event, passenger safety is Delta's top priority and our crew are trained and prepared to respond to onboard events as they occur."
The Independent has contacted Delta for comment.