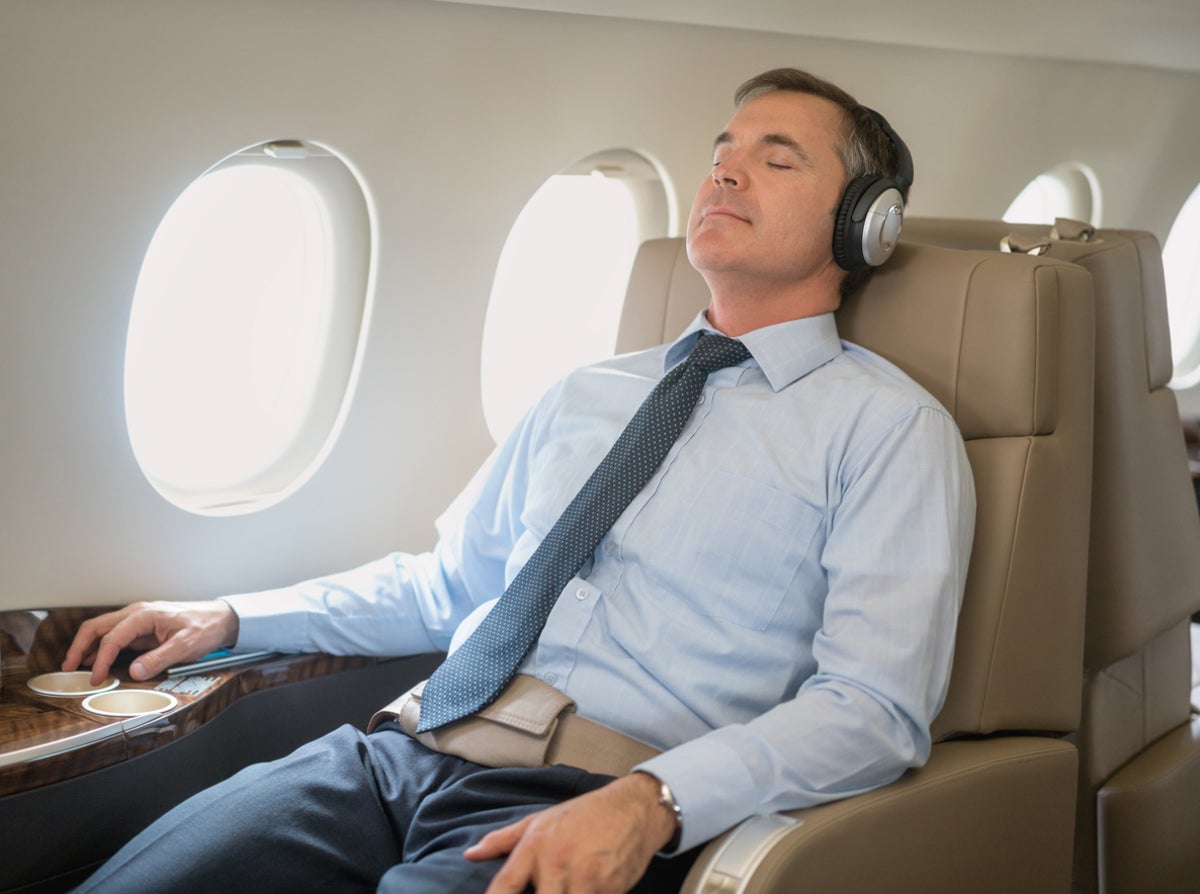 A woman was shocked to find her husband had bought himself a business class ticket on a flight – but booked her and their toddler into economy.
Writing on the parenting forum Mumsnetunder the thread "AIBU [Am I Being Unreasonable?]", the woman said her husband had been traveling long-haul for a work trip, and said she and their two-year old son should come too in order to "tag on" a holiday.
She writes: "I only agreed to go if [my son] and I flew premium economy as it's a long way, I'll be on my own with toddler whilst [my husband] is in business class (work paid for his ticket).
"[He] said fine, no problem, had lots of points to use. Booked the flights. Told me had booked premium.
"Six weeks later I discover he'd lied and basically booked the cheapest economy tickets available (no seat reservation option/upgrade option)," she continued.
"I tried ringing airline but premium economy was fully booked one way and the other way there was space, but at a cost of £2k, so I said no."
She shared her exasperation that she couldn't even select better seats in the economy cabin, in which she and her two-year-old had been assigned middle and aisle seats.
The exasperated mother outlined that is was a 14-hour flight, and would therefore not be an easy experience as a lone parent with a two-year-old.
"I've gone nuts at my [husband] because I think he's a selfish prick that was too tight to book a seat reservation when making the booking. Meanwhile he laps it up in business class."
"AIBU to drag him out of business class so he can do his share of parenting?" asked the frazzled mother.
She added that she was dreading trying to get her child to sleep in a middle seat as other passengers would likely get up to move around or go to the toilet.
"I doubt we can swap halfway through but did wonder if he could take [our son] to sleep with him as he will be able to lie down?" she asks Mumsnet users.
Users of the parenting forum were quick to agree that this was bad form on the husband's part.
"Why are you the one ringing around and trying to sort this?" asked one. "Does your husband often treat you with such utter disrespect? I wouldn't be going on this holiday."
"Obviously just swap tickets with [your husband] and he if tries approaching you claim not to know him. Enjoy the champagne," suggested another.
A third said it was a "selfish" move, advising: "Swap seats halfway. He moves to the economy seat for half the trip, you have business class. It's selfish.
Meanwhile, another suggested a way for each of them to get a child-free business class flight: "One of you goes economy with [your son] on way there, and the other one does on the way back. Only fair way."