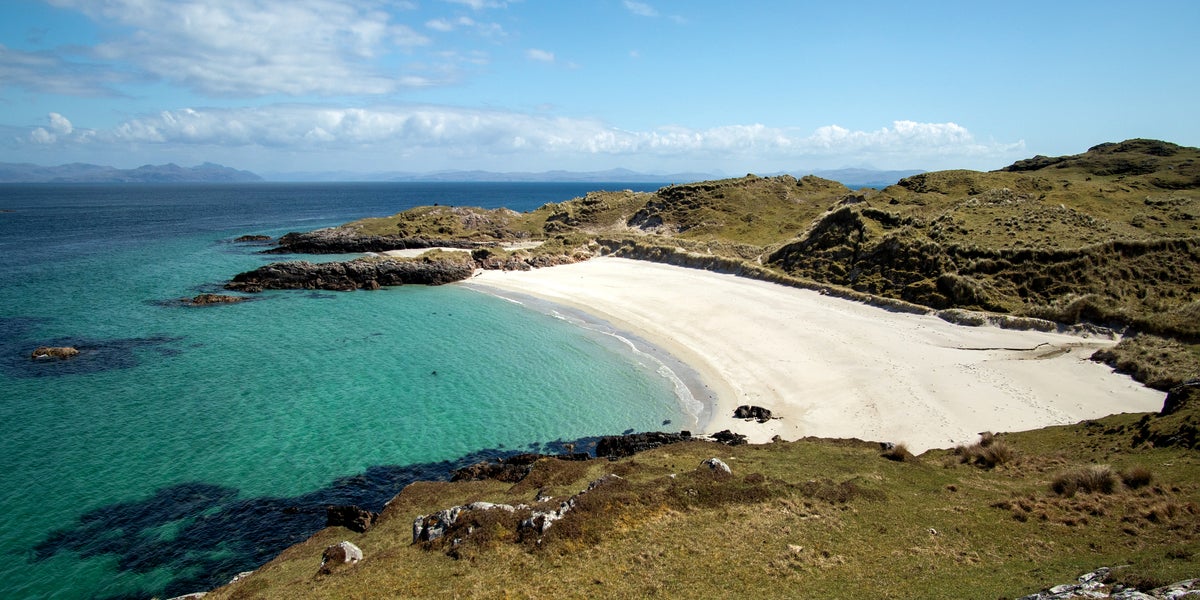 A beautiful scottish island is gearing up to host a two-night party billed as the "most remote" nightclub in the world.
Pop-up experience Detour Discotheque will set up on Coll, in the Inner Hebrides, for what it promises will be a "cosmic" event on 22 and 23 September 2023. With just 200 inhabitants and few streetlights, Coll is one of the UK's only official "dark sky" communities.
This is only the second Detour Discotheque, following the inaugural session last April in the tiny fishing village of Thingeyri, in the Westfjords of Iceland.
Detour Discotheque is styled after legendary New York City nightclubs of the 1970s and organizers say they will transform An Cridhe, Coll's community centre, into "a glamorous retro paradise". The event has a capacity of just 250 people.
Confirmed performers playing floor-filling disco under a spinning mirror ball include futuristic producer and world music champion Auntie Flo and euphoric Glasgow synth band Free Love, with more to be announced. Detour Discotheque resident DJs will be spinning classic records, from Chic to Grace Jones to Fela Kuti. There will also be a session from Coll's own Cosmic Ceilidh Band.
There will be a free "cosmic garden party" to welcome visitors at Coll Hotel on Thursday, 21 September. Other activities across the weekend include wild swimmingnature walks and a Saturday morning market with its own disco soundtrack.
Coll is reached by the Caledonian MacBrayne (CalMac) ferry from Oban, which is two to three hours by car from Glasgow or Edinburghand can also be reached by train from Glasgow Central Station along the West Highland Line.
Organizer and founder Jonny Ensall said: "Detour Discotheque is back for another spellbinding weekend. The event is a wormhole that opens in unexpected places around planet Earth, and this year that cosmic phenomenon is happening on Coll – a tiny Scottish island famous for its star-filled skies.
"It's all about community – bringing disco-lovers and Coll residents together for two nights of unabashed joy, amid plenty of stunning nature and with the Milky Way to admire above us."
The first ticket release has already sold out, but a second batch will be released in the coming weeks on detourdisco.compriced at £95 – with a discounted rate for permanent residents of Coll.