While the NFT marketplaces started to stop forcing the payment of royalties to creators on the sales of NFTs at the end of last year, the creators of the Bored Ape Yacht Club quickly made it clear that they did not appreciate this news"meta". With the recent launch of their NFTs Sewer Pass, Yuga Labs took direct action and blocked exchanges on certain marketplaces.
The NFT community wondered how to apply a compulsory payment of royalties for the sale of NFTs in an obviously decentralized universe. It is finally with a sleight of hand in the smart contract that Yuga managed to keep his piece of the secondary sales pie.
The Sewer Pass was launched on Wednesday for owners of NFT's Bored Ape or Mutant Ape Yacht Club, and serves as an access card to the upcoming Dookey Dash web game. Only NFT Ape owners can cash in a free pass, but NFT passes Ethereum can then be freely resold on secondary markets.
Holders of an NFT Bored Ape Yacht Club (BAYC) or a Mutant Ape Yacht Club (MAYC) were eligible to claim a Sewer Pass free this Wednesday. The pass acts as the key to playing a "skill based" mint" (a mint in video game form) called Dookey Dash. All players will then get an NFT as a reward whose rarity or value will depend on the highest score obtained.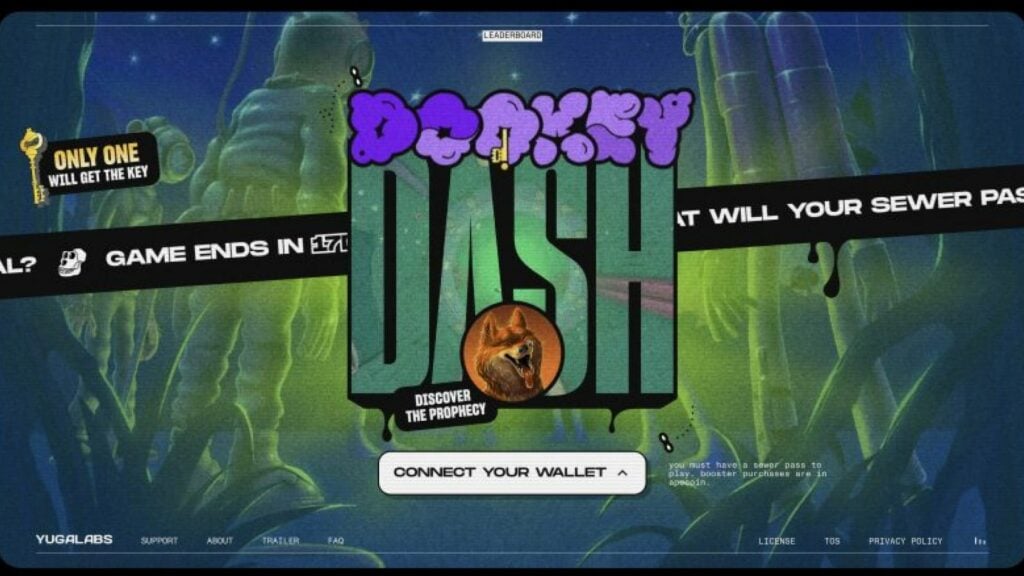 Only those who hold a Sewer Pass, whether issued or purchased on the secondary market, can play Dookey Dash from January 19 to February 8. Indeed, the pass can be resold to offer the possibility to non-holder players to participate, but only platforms requiring the payment of royalties are eligible for the sale of "sewer pass", and this is the whole problem for other marketplaces.
Yuga Labs blocks NFT marketplaces that do not support royalties
Yuga Labs, the creator of Bored Ape Yacht Club (BAYC), has blacklisted addresses related to MagicEden, LookRare, SudoSwapBlur and NFTX for not supporting royalties for its NFT collection Sewer Pass. The royalties are payments made to NFT creators every time their assets are sold on a marketplace. OpenSea imposes royalties on creators of up to 10% – while others, like LooksRare and SudoSwap, have made the Royalties model optional. "We have always been a creative company and we believe that creators' royalties should be protected." said one of Yuga's representatives.
A closer examination of the smart contract Sewer Pass shows that some addresses have been blacklisted. Indeed, in the light of the current debate on the royalties from NFTYuga Labs has decided to ban transactions on marketplaces that do not support these for NFTs like its Sewer Pass. "Sewer Pass will only be redeemed on royalty-creating platforms", they added.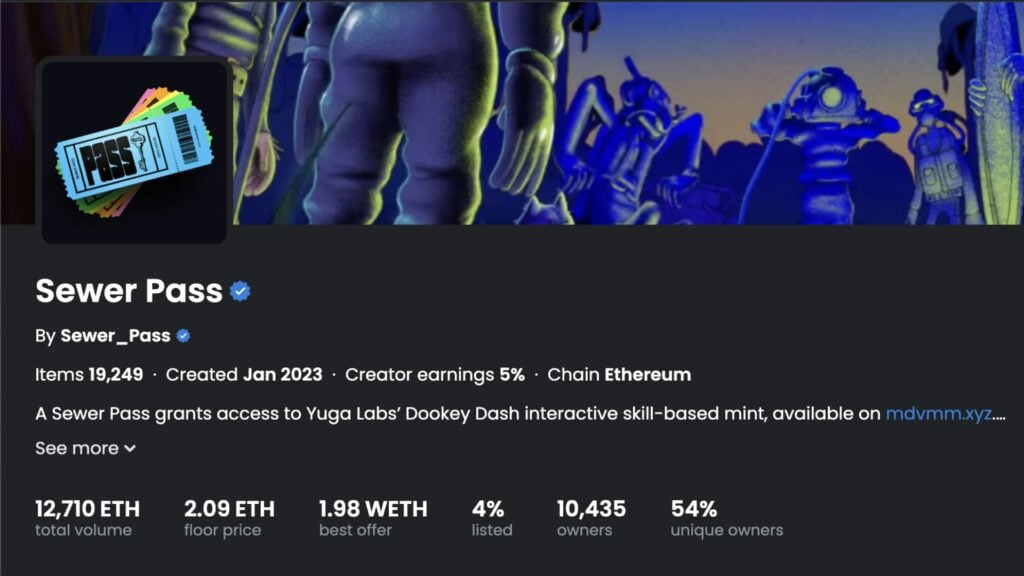 Sewer Pass NFT: more than $20 million in a few days of sales
Yuga Labs released its NFT Sewer Passes on Wednesday, resulting in over 14,000 ETH, that is more than 20 million dollars of total sales volume in the days following the launch. The Sewer Pass have been divided into four levels, depending on whether the holder of a BAYC NFT or MAYC also holds an NFT from the collection Bored Ape Kennel Club in his wallet. At the time of writing this article, the floor price of a Sewer Pass level 1 on the NFT marketplace OpenSea was 2.1 ETH (about $3,300).
During this time, the Sewer Pass level 4 sell for around 6 ETH (about $9,000). Users were not allowed to sell their Sewer Passes via LooksRare, MagicEden, SudoSwap, Blur or NFTX as mentioned above, these marketplaces are missing out on huge volume. What make them change their minds about their position?
The article Yuga Labs, the creator of Bored Ape, forces royalties on its Sewer Passes appeared first on Corner Academy